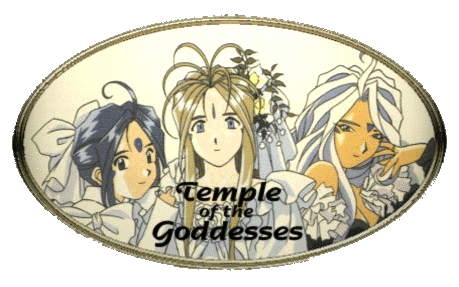 You have come to pay almage to the Goddess of this site. Namely the ladies of "Ah! My Goddess". But they refused to appear unless I allowed Keiichi and his friends to be worshipped here too. So the entire Ah! My Goddess gang is here. Please enjoy.
Oh, soon. Very soon, Each of the goddesses will have their own mini page connected through this one. Their banners will be below. and each section will be dedicated to one goddess for your viewing pleasure. Til then enjoy what we have.

More Pictures will be coming to this page soon.

Click on the picture to view it at full size



---
Back to the Anime Housing Project



---